Our s are with the people of Maui.
Maui Relief Resources
The people of Maui need our help in the wake of the devastating wildfires that recently impacted the area. PAACOM has put together a list of ways that you can help, either through PAACOM or on your own.
All funds raised directly through PAACOM will be delivered to Lahaina by the High Chiefess of Lahaina, Kahelelani Lyons Alohikea-Smith, her sister Kumu Hula Ka'ea Lyons and their Ohana (family). More information about them and their mission can be found below.
PAACOM Fundraising
We have put together 3 ways for Michiganders to donate to Maui via our organization.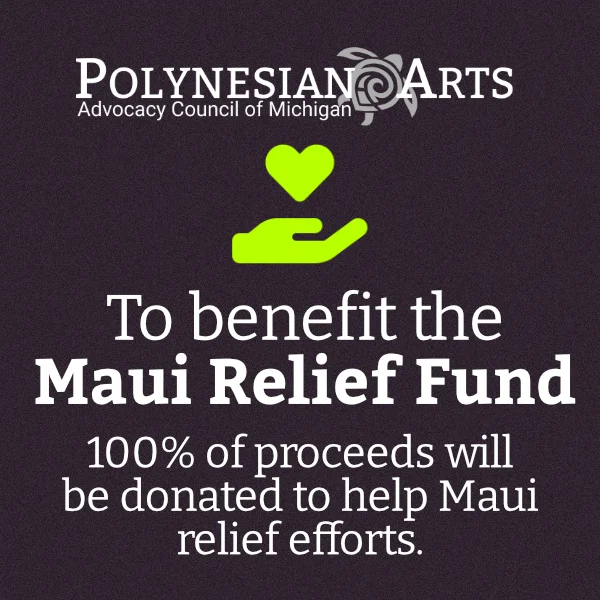 Donate through PAACOM
We've raised over $8,300 for our Maui Relief Fund so far! We're very close to reaching our goal of $10,000. The donation form will remain open until the end of September 2023. Please consider donating or sharing if you are able. Mahalo!
Donate to Maui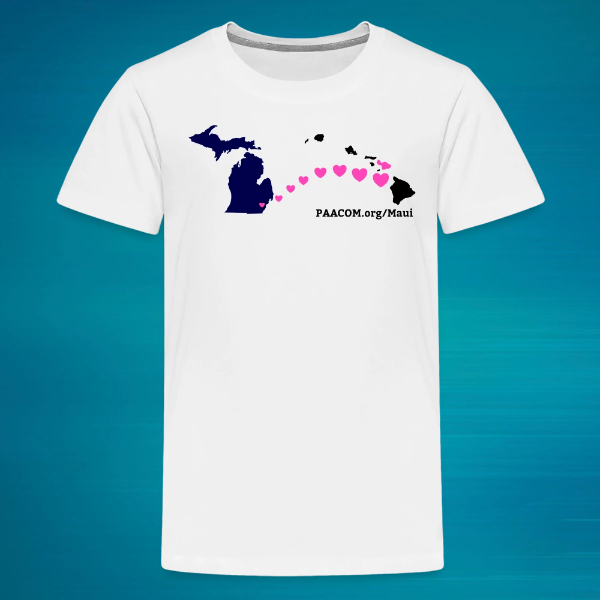 Purchase one of our
Michigan Loves Maui

merch designs

We've created a special series of designs that shows Michigan's love for the people of Maui. T-Shirts, Hoodies, Stickers, Tote Bags and more are available.
Shop our Designs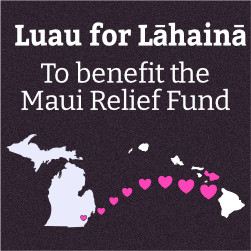 PAACOM partnered with the City of Novi, MI to host a Luau August 26, 2023. Over 170 people attended the event, and helped us raise over $4,000 for Maui through ticket sales and on-site cash donations. Mahalo to all who attended!
From the Lyons Ohana
So much has been lost in Maui, many lives, and possessions at the Kingdom's original royal Capital. The land is still there, the iwi kupuna (ancestral bones) are still there, the people are resilient, as is the culture, and the lineage of the ancient high chiefs of Lāhainā is still intact and direct.
In honor of our kupuna and their legacy which lies in the very soil of Lāhainā our Ohana pledges to do what we can to contribute and kokua.
E ola nā mamo a Kapōhaialiiokamāmalu,
E ola Maui!
Donations accepted through PAACOM will be delivered to Maui by hereditary high chiefess of Lāhainā, Kahelelani Lyons Alohikea-Smith, Kumu Hula Ka'ea Lyons and members our ohana.
To learn more about Kumu Ka'ea and Kahelelani Lyons, visit their website - https://www.kikhula.com/na-kumu
Our Connection to the Lyons Ohana
We first met the Lyons Ohana in June 2021 through our beloved Kumu Hula Kau'i Dalire. A friendship and bond between the Dalire and Lyons families meant that our haumana (students) were blessed to learn from them as well. We spent time at Lyons's home, in their sacred mountains and on their ipu farm. Their dedication to the aina (land), people and preservation of their culture is remarkable. We feel confident that our donations to their missions will get funds into the hands of those that need it quickly and efficiently. Mahalo for your support.